STEP RIGHT UP, LADIES AND GENTS!
GATHER 'ROUND.
Get ready to witness hospitality at its finest, served up with a little magic and a lot of skill.
Located at 5010 Main Street next to Reikart House on the Amherst Hospitality Campus, Jazzboline Restaurant & Bar embraces flair without formality to blend bold flavors with unabashed fun in a vibrant, visually engaging venue.
We invite you to indulge in contemporary fare, well-curated cocktails and local craft brews on-tap.
Introducing Jazzboline: Inventive. Entertaining. Wholesome.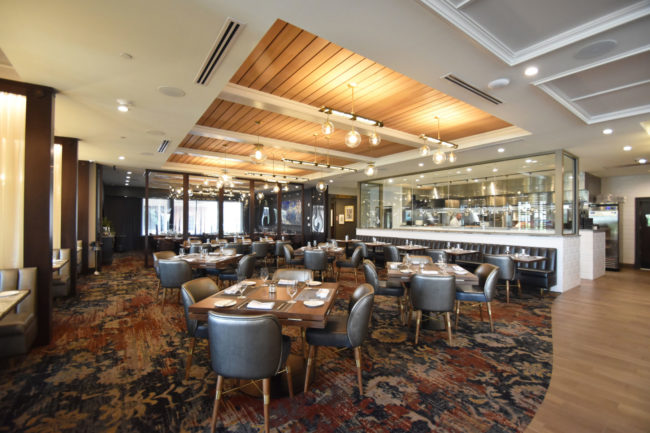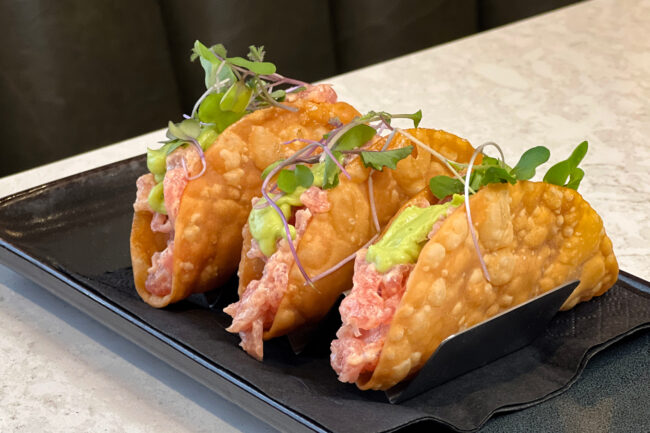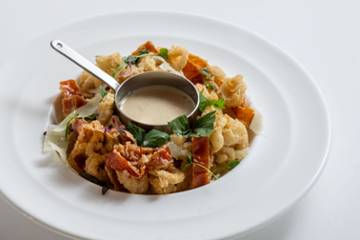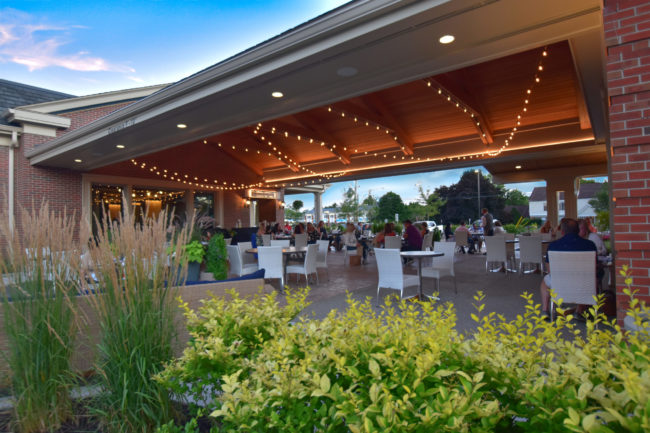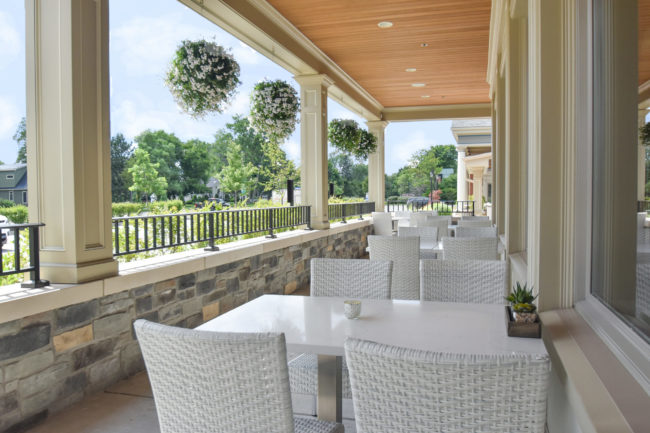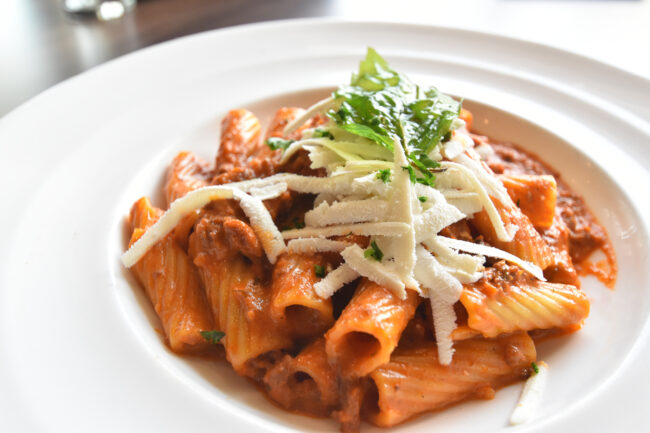 ABOUT JAZZBOLINE
(jazz-boe-LYNN)
FRANK & DOLLY REIKART After years of performing on the Vaudeville circuit, Frank and Dolly Reikart relocated to Amherst, N.Y. where they operated a variety of shops at their homestead on Transit Road. It was the early 1900s, and though Vaudeville was dying out, the Reikarts' talent and desire to entertain did not. Together with Jocko, their pet Capuchin monkey, the Reikarts opened their home and shops to host and delight scores of locals – swiftly becoming known as Amherst's "First Family of Hospitality."
Frank and Dolly's vaudevillian spirit and energy are imbued at Jazzboline Restaurant & Bar; here, guests are treated with the verve and vigor reminiscent of a bygone era.
THE JAZZBOLINE In addition to his plethora of talents, Frank Reikart was also an inventor and luthier. He created many musical instruments, the most popular of which was the Jazzboline: An instrument with an angular body that was played like a banjo. Frank Reikart's inventive spirit now lives on at Jazzboline Restaurant & Bar, where our talented culinary team offers up a stylish and inspired departure from traditional American cuisine.